Reign Of Blood News Blog
For all major news, updates and announcements for the online vampire game, Reign Of Blood.


Big Halloween Month Event 2020
Posted on 30-Sep-2020


Halloween Event 2020

We're going BIG for Halloween this year. While 2020 has been quite the downer of the year, we have a month full of Halloween goodies heading your way. A Halloween October Calendar has been put in place to show everything that's happening this month.


Halloween "Blood Thirst Rounds"

Later this month will feature a Halloween themed Blood Thirst with a twist. Starting October 23rd, and lasting 5 days, a daily round based Blood Thirst will be live. Instead of the Blood Thirst you're used to, the scores will be separated into 5 daily rounds. The top team for each of the 3 categories (wins, blood vigor) will score for each of the 5 days. Whatever team scores the most at the end, wins. More information and the ability to enter will be available in a couple weeks time.


31 Hidden Pumpkins

This year we're having a massive pumpkin hunt! Starting October 1st, there will be 1 Pumpkin hiding every single day of October. Keep in mind, the Pumpkins can only be found on the day they become available, so make sure you don't miss out. The Soul Eater is also open for you to spend the Souls hidden in the Pumpkins.


Daily Trick-Or-Treat

Each day you can face the RNG Gods with a trick-or-treat where you can gamble one of your precious stats for a chance to win a treat. What could go wrong?


AP Cauldron

Throw AP into Zelda's AP cauldron for a chance to get a slightly better reward for your AP. The minimum you'll get from your AP is what you get from the AP Shop the rest of the year, so you got nothing to lose throwing a few of those precious AP's in. Give it a try!


Profile Contest

It's Halloween so it's time to dress like it. Pretty up your profile and enter into our Halloween profile contest. Prizes will be given at the end of the month to the most creative. And in the mean time, you can vote up your friends profile to show you care.


RP Halloween Stories

It's time to reminisce of past Halloween's. We will be looking back at the Halloween of RoB's past and giving everyone who wants to write, the opportunity to share a Halloween story for their character. The forum thread for this will be up shortly, and there will be prizes at the end of the month to the most creative writings.


Pumpkin Hats

Towards the end of the month, Pumpkin Hats will be available which you'll be able to upgrade by completing your daily quests. There is one very special hat in the mix, which I can't wait to see how many of you choose.


October Coven Treaty

October's coven Treaty will be manually scheduled for Tuesday October 6th and Wednesday October 7th. The teams will also have a Halloween feel to it, with the teams being Team Hexed, Team Haunted, and Team Hallowed.


Chat Witch Wheel Event

On Halloween night itself, there will be Chat Witch's Wheel Event at 11pm game time. Join me in chat to spin the Witch wheel for a chance to bleed me dry of prizes. More information on this closer to the time.


VIP/Plasma Sale

For some extra AP to throw in the AP Cauldron and some Plasma to soothe your troubles, a VIP/Plasma sale will be live for the duration of this event. The VIP special packs contain the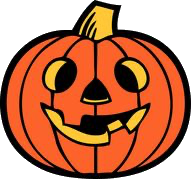 Pumpkin collectible, and the Plasma packs contain the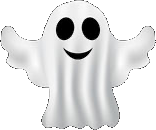 Ghost collectible, because I know there are people who out there who do enjoy ghosts more than they probably should.

Click here to check out the special packs >>>

Enjoy,
Ash